SARTA Buzz
Email & text alerts on route changes, delays, detours and more.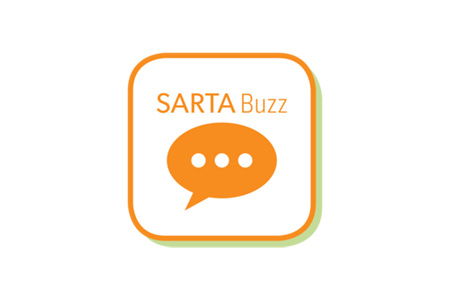 How It Works
Simply sign up for alerts, it's free and easy.
Our subscription-based email and text alerts deliver important information directly to your desktop or mobile device.
Sign up and Manage your Account
To sign up for email alerts, you will need a valid email address. To receive text messages, you will need to have a valid text address (phone number) — look for the "wireless alert" option during signup. You'll receive a confirmation notice afterward, and you can always log in to your subscriber preferences page anytime to manage your subscriptions or cancel your account.
It's easy to stay in touch with SARTA, complete the form below and respond to the text that is sent to you. You can also text the keyword above (SARTA Buzz) to 844-611-8799 to sign up.